Board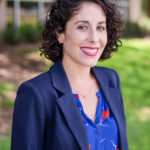 Maria Arabbo
Executive Director
Executive Director, Amala Foundation
Bio
Maria holds a Masters degree in Intercultural Relations, and has worked in the educational field for eight years. She most recently led the Refugee Support Office in the Austin Independent School District.
While in that role, Maria adapted the district's social-emotional learning (SEL) curriculum to address cultural and linguistic barriers, so that all students could benefit equally from SEL. She has personal experience with mindfulness and equity work, and brings a unique perspective to our team as a first-generation immigrant from Argentina.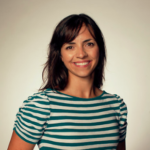 Vanessa Santamaria Dainton
Board Chair
Bio
Vanessa Santamaria Dainton [ella/she/her(s)] was born in Queens, NY to parents from Uruguay, but has been an Austinite for over 30 years. She's an education consultant having recently helped create and facilitate The Play to Learn dual generation school readiness program for Austin PBS in partnership with United Way's Success by Six initiative. She also serves as a community advocate working collaboratively and in solidarity for cultural and racial equity for various causes. Having started her career as an elementary bilingual teacher, she holds dear to her heart how public education can be a space for not only building community but building our community leaders of tomorrow. When not working, she and her husband Brian co-parent two teenage boys, Noah & Luca, and dog Lali. She enjoys reading, movement-yoga, dance, walking, and journaling. She holds two degrees from the University of Texas at Austin, in broadcast journalism and an M.Ed in Multicultural Special Education.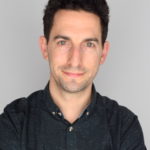 Consultant, Virtway Invest
Bio
Adam Michaelson was born and raised in New York. With the help of great educators and a liberal arts education, he has seen how dynamic teaching can undo past inequities and drive sustainable business and community solutions. He helps emerging companies with strategy and business development, currently focused on the virtual events and training sectors with Virtway. He also serves on the Board of Garbo, a non-profit background check company empowering women. With a background in law representing schools and government, Adam joined his first startup in 2013 and has been working with tech and social good companies ever since. After living in Austin for 5 years, he's now living in France with his partner where, in their spare time, they help develop an intergenerational pedagogic garden. He holds a BA from Dartmouth College and a J.D. from Brooklyn Law School.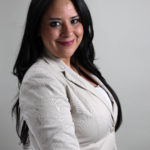 Director of Talent Acquisition,
AISD
Bio
Norma Castillo is currently the Director of Talent Acquisition for Austin ISD where she leads a team that recruits, staffs, and retains staff for one of the largest employers in Austin, TX. Austin ISD is an urban school district of 80,000 students, over 11,000 employees, and 129 schools. In her capacity as Director of Talent Acquisition, Norma has developed and implemented strategic recruitment and staffing models with a keen focus on diversifying staff. Under her tenure, Austin ISD has doubled the number of newly hired Black teachers in the district. With 21 years of experience in public education, Norma is passionate about ensuring children have access to an equitable education. A former school principal and former teacher, she is dedicated to organizations that provide children opportunities. As a migrant student and English language learner herself who attended public schools across the country growing up, Norma believes that public education is the most powerful equalizer to bring about systemic change in society. Bilingual and bicultural, she is committed to increasing the number of Hispanic teachers entering the profession. She currently serves as board secretary for the Amala Foundation, an Austin area non-profit organization that inspires people of all ages to serve as conscious leaders in their communities. When she is not working, you can find Norma kayaking in the local lakes or hiking the trails. Norma has one son, Adriel, who is currently a senior at the University of Houston majoring in Political Science.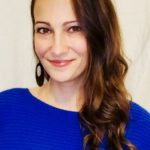 Amaryllis Martin
Treasurer
Finance & Operations Manager, EcoRise
Bio
Amaryllis Martin currently serves as the Finance & Operations Manager for EcoRise; a national non-profit organization whose school-based programs empower youth to tackle real-world challenges in their schools and communities by teaching sustainability, design innovation, and social entrepreneurship. Amaryllis holds a bachelor's degree in accounting from Texas State University and in 2020 graduated from Austin Community College's Non-Profit Financial Management program. With nearly a decade of experience in the public, private, and non-profit sectors, she enjoys helping organizations strengthen their financial positions to build long term sustainability in an ever-changing economic environment. Born and raised in Austin, Amaryllis is passionate about serving the local community. As a native, she's watched the city change dramatically throughout her life and is committed to contributing to the unique values that have made Austin such a special place to live. In her spare time Amaryllis enjoys volunteering, gardening, and hiking around the magnificent Austin greenbelt. Naturally resilient and enthusiastic, Amaryllis believes that through learning, advocacy, and service, we can continue to create a more equitable and inclusive society for all! amaryllismmartin@gmail.com, she/her(s) ~ 512.587.3357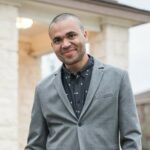 Chief Communications Officer, AVANCE
Bio
Alex Chandler is the Chief Communications Officer for AVANCE, the mission of AVANCE is to create pathways to economic mobility for predominately Latino families through high-quality, culturally responsive, two-generation programming that ensures school readiness for young children and opportunities for parents to build social and economic capital. As a first generation college student, Alex believes in the power of education as the great equalizer and wants to see the systemic inequities in the system eliminated. Through Alex's role as CCO of AVANCE, Alex is responsible for leading AVANCE's communications, marketing, branding, and community engagement efforts. Alex has over 15 years in communications and marketing for educational non-profits. Before joining the AVANCE, Alex worked for WGTE PBS, Trellis(formerly Texas Guaranteed Student Loan Corporation), Austin ISD, and E3 Alliance, leading various marketing and community initiatives while also doing graphic design and video and photography. Alex received his Bachelor of Visual Communication Technology from Bowling Green State in Bowling Green, Ohio, and studied art, photography, and graphic design at the Studio Arts Center International in Florence, Italy.