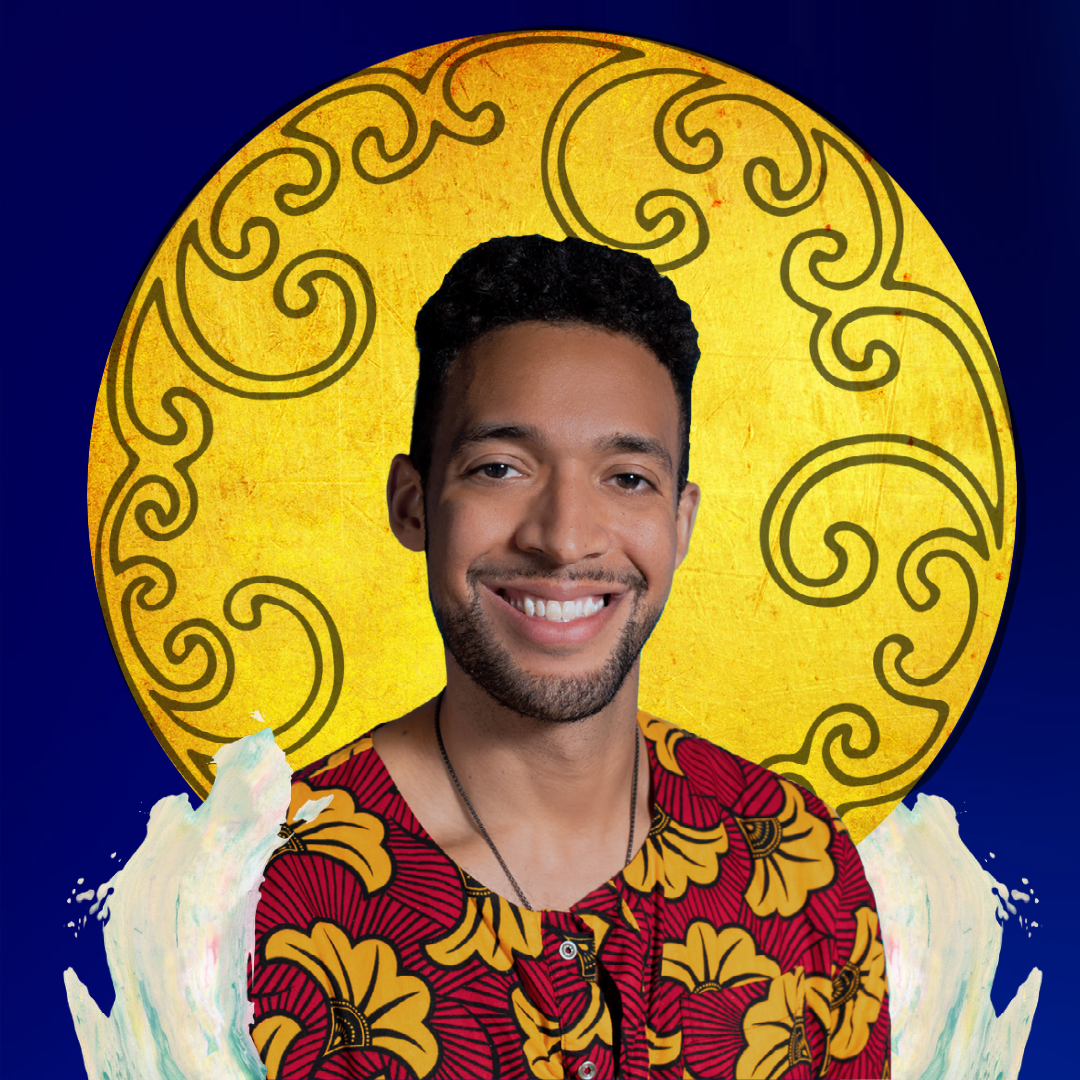 Alec Brownridge
Facilitator
Bio
Alec Brownridge (he/him) grew up across the US and in Cape Town, South Africa. This diverse childhood led him to a career in educational equity, data, and mindfulness/wellbeing. While working as educational data analyst, Alec began working with Amala Foundation in 2018 in several capacities. He has been a yoga teacher with our Sanctuary Yoga studio. He supported our Community Yoga Facilitator training as a teaching assistant. Alec is currently a social-emotional facilitator with our Circle Up program. Alec also works as an Advanced Analytics Coach with Multiverse where he develops young adults in their careers in data. He has a passion for holding space for people's learning, growth, and healing.
Outside of work, you can find him dancing, working out, doing yoga, and spending time with a wonderful community of family and friends.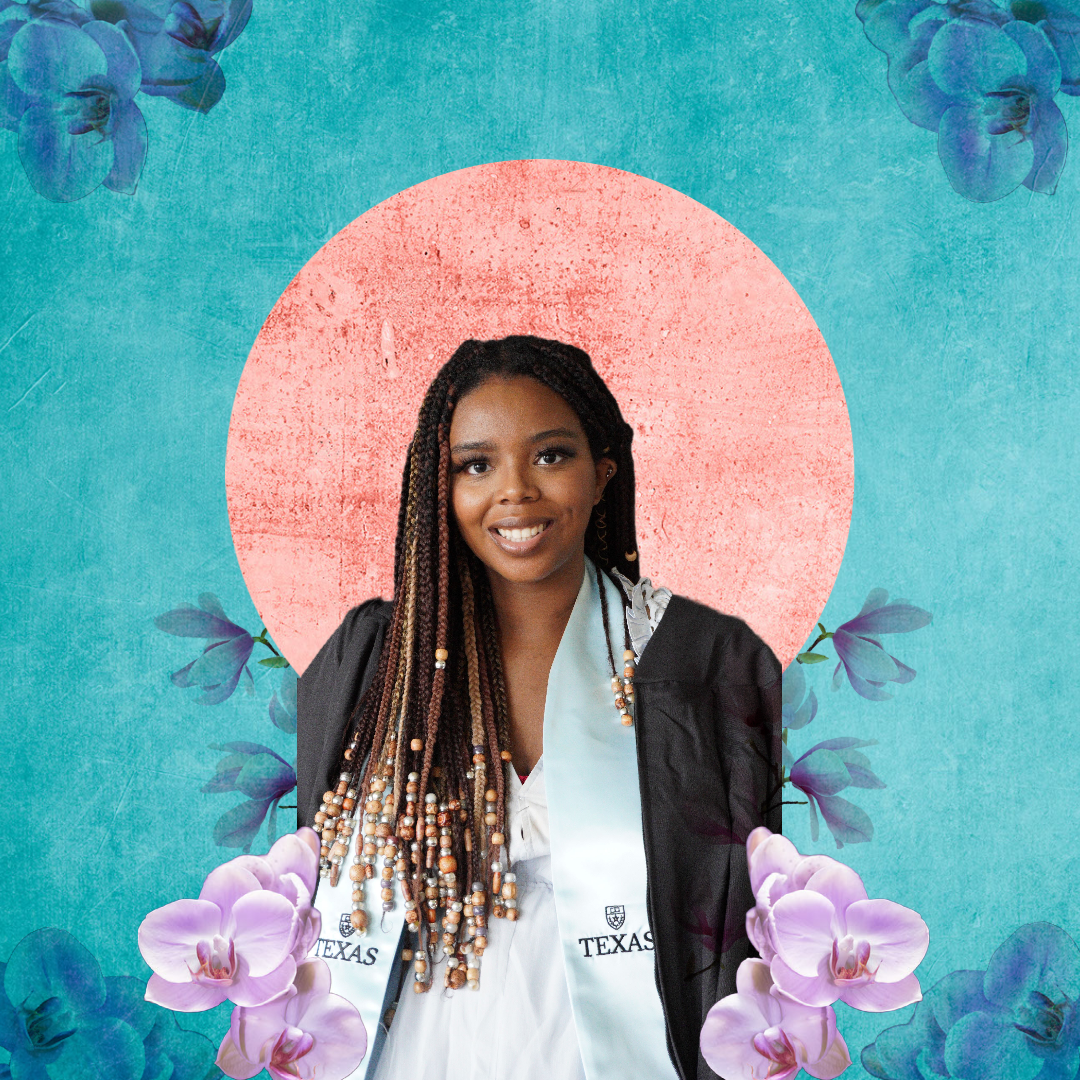 Antoinette Keys
Facilitator
Bio
I am Antoinette and I am excited to be working with Amala Foundation! I just graduated with my degree in Applied Learning and Development from the University of Texas and I am a lead teacher for an after school program where I facilitate circles and prioritize childhood mental health. In my free time I like to stay indoors and bake, read, and crochet but I also like doing outdoor activities like hiking, riding my bike, and playing volleyball on the weekends. I'm honored to be working with Amala this school year!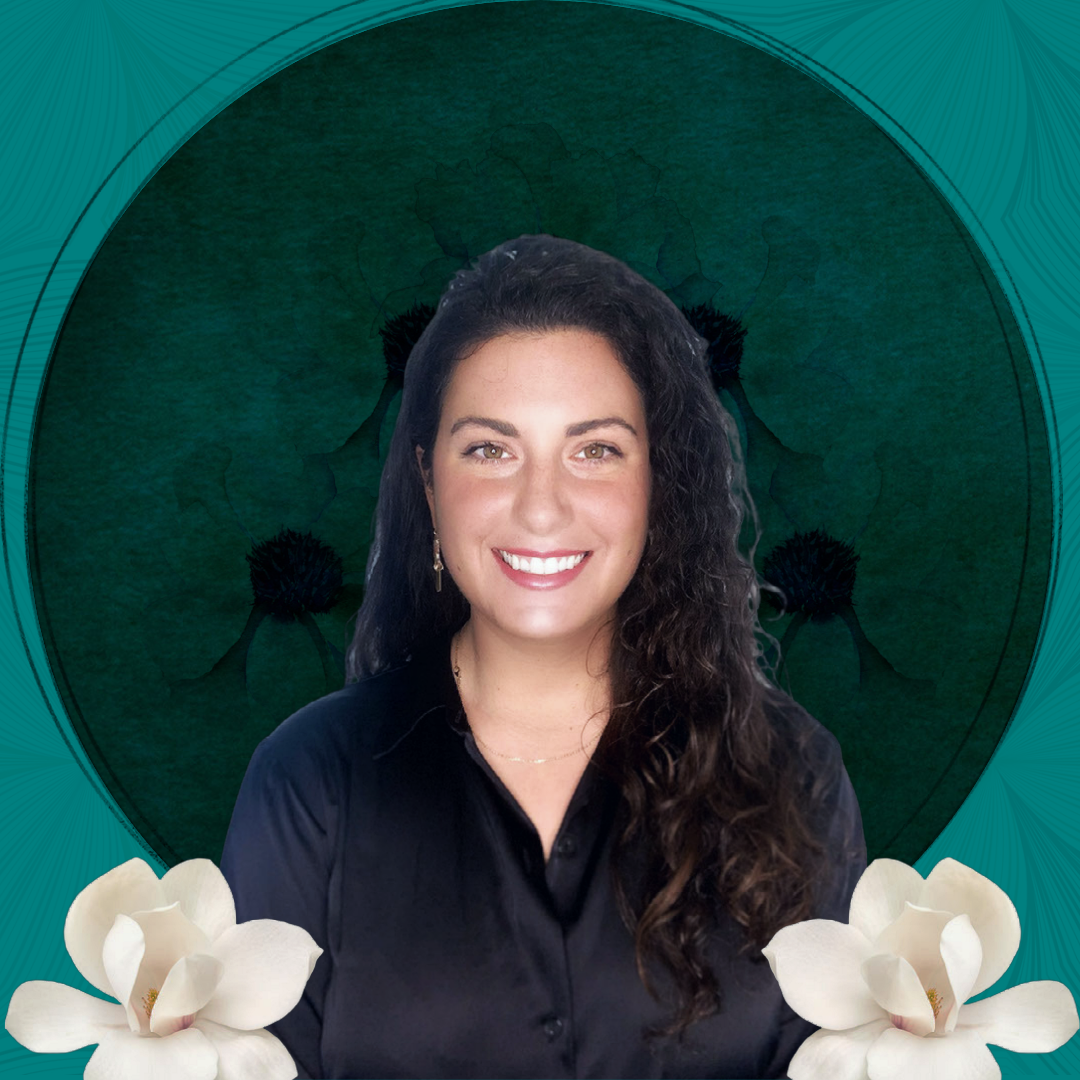 Carolyn Pennington
Deputy Director
Bio
Carolyn Pennington (she/her) was born and raised in New York, with her career bringing her to Austin in the spring of 2020. As a board certified and licensed therapist, Carolyn has experience working with various populations within the nonprofit sector, education system, healthcare and private practice. With a speciality in complex trauma, Carolyn is passionate about empowerment, mind-body connection, and healing centered care. Having a graduate degree in Art Therapy, Carolyn also incorporates the arts into her work and believes an individual has the opportunity to express and connect through art making when words are simply not enough. During her eight years working in healthcare, Carolyn worked with patients, families and staff through many scenarios including new diagnoses, bereavement, acute crisis intervention and vicarious trauma. Carolyn also co-founded the DEI collective, focusing on systemic racism and policy in healthcare, while facilitating weekly staff discussions and literature reviews. During her time in healthcare Carolyn also advanced two accredited graduate level internships, supervising both students and their supervisors. In her non-profit career, Carolyn has spent the last six years speaking at schools across the country educating about the importance of mental health and how to notice when you or someone around you needs help, while connecting students and staff to local and sustainable resources. Carolyn started her career at Amala in 2022 as a facilitator and has since transitioned to the role of Deputy Director. Outside of work Carolyn is often spending time painting, staying active, reading and being outdoors.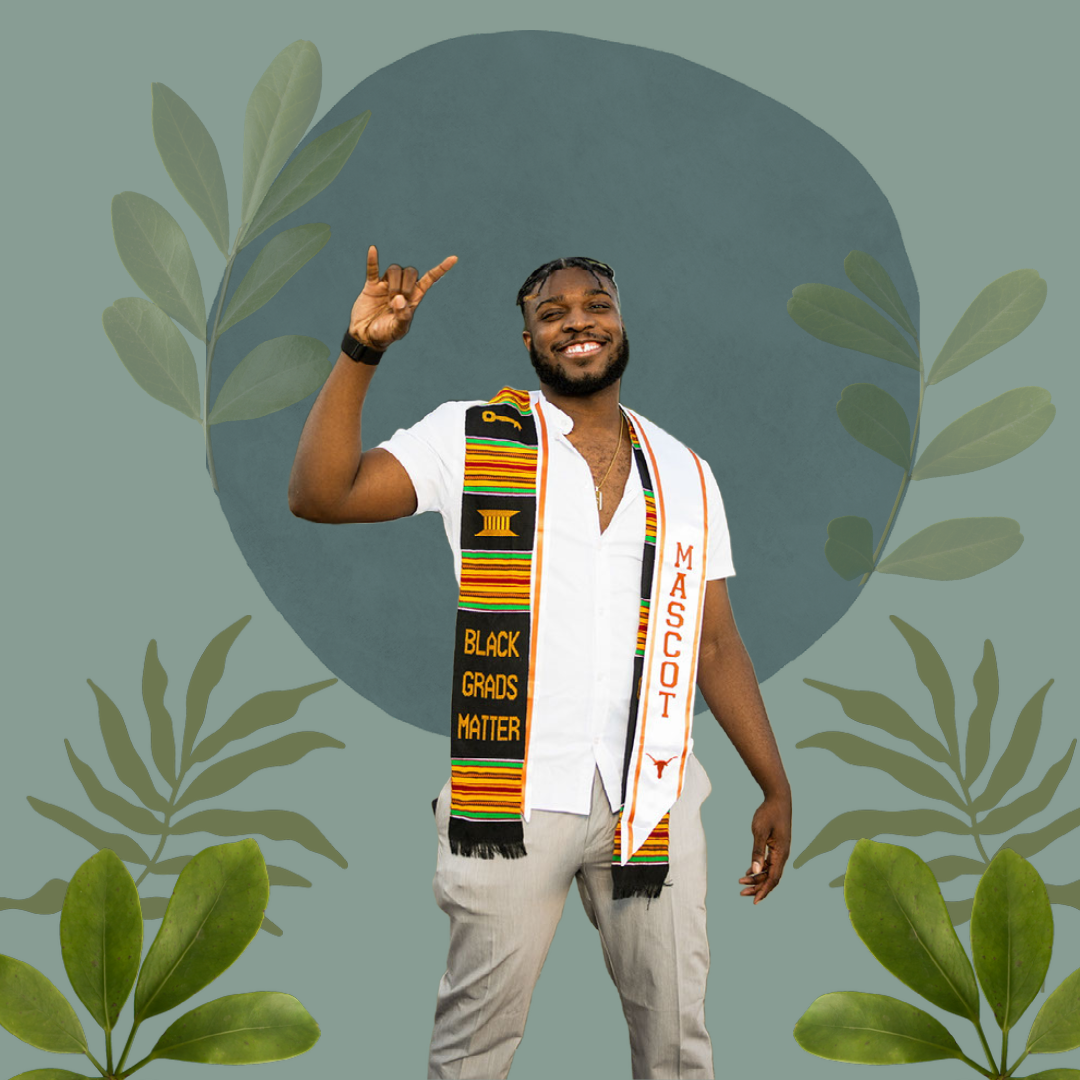 Christian Coffey
Facilitator
Bio
Christian Coffey (he/him) is originally from Nashville, Tennessee and moved to Austin in 2017 to pursue his degree in Theater and Education at the University of Texas at Austin! While in undergrad, he learned to create and facilitate Theatre for Young Audiences and he served as the University's mascot Hook'Em for four years. In addition to working with Amala, he's an on-court Emcee for the Austin Spurs and UT Mens and Women's Basketball. Christian's favorite part of every job he has is that he gets to give back and invest in the next generation. Kids keep him young and his Circle Up groups are the highlight of his week.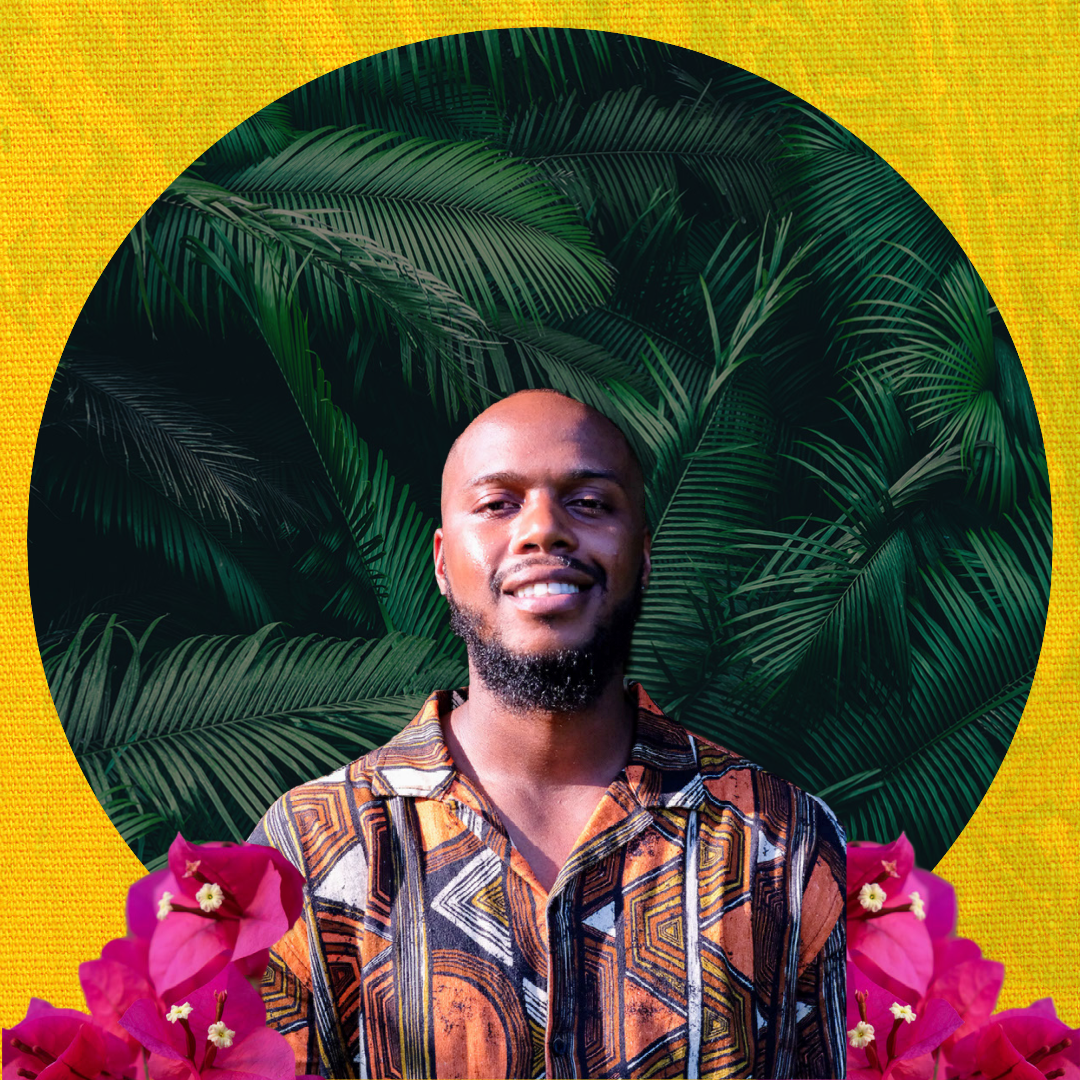 Jacob Fisher
Facilitator
Bio
A graduate of the McCombs School of Business at the University of Texas at Austin. While earning his BBA, he majored in Supply Chain Management, minored in Marketing, and received a certificate in Business and Public Policy. His professional experience and skill set ranges from business development, tech sales, fundraising, strategic planning, venue management, project management, program facilitation and development, content creation, marketing, administration support, and outreach. Jacob has a passion for connecting inner change with social transformation. He's a Community Healing Centered Facilitator, TIYT (Trauma-Informed Yoga Training) faculty member, Embodied Social Justice practitioner, and certified yoga teacher. Cultivating presence is woven into everything he engages in. Developing a connection to nature has allowed him to move through the world with clarity, peace, and gratitude. His personal mission statement is supporting the community in embodied practices to reconnect us with our natural state of wellbeing and freedom. He believes that ultimately "Freedom is who you are." He's a firm advocate for shared leadership, collective impact, and embodying the value of inclusion. Jacob loves listening to music and any somatic movements that can bring him back into his body and this present moment. In his current role as Development and Programs Manager for the Outdoor Foundation, he aims to bring the benefits, joy, and liberation of nature to BIPOC communities and all who are willing to commune with the outdoors!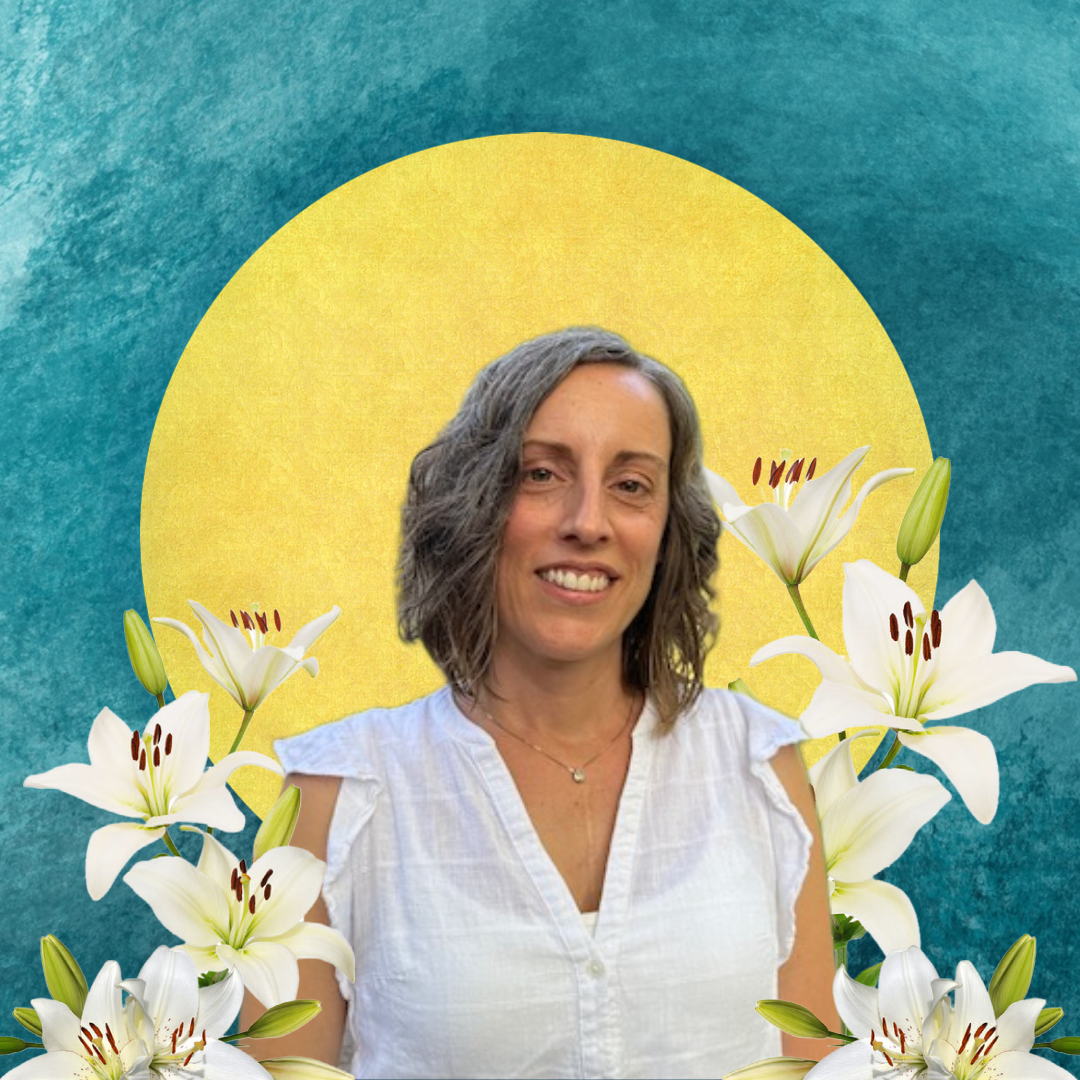 Jen Lucas
Business Director
Bio
Jen Lucas grew up in Dayton, Ohio and moved to Austin in 2004. Jen's nonprofit career has included roles in direct service, program design and management, fundraising, and executive leadership. She began volunteering with Amala in 2010, joined the staff as the development director in 2015, held the executive director role from 2016 to 2019, and is now happily serving behind the scenes as the business director. Jen is passionate about youth empowerment, human and labor rights, justice, and collective liberation. In her free time, she enjoys dancing, travel, meditation and being outdoors.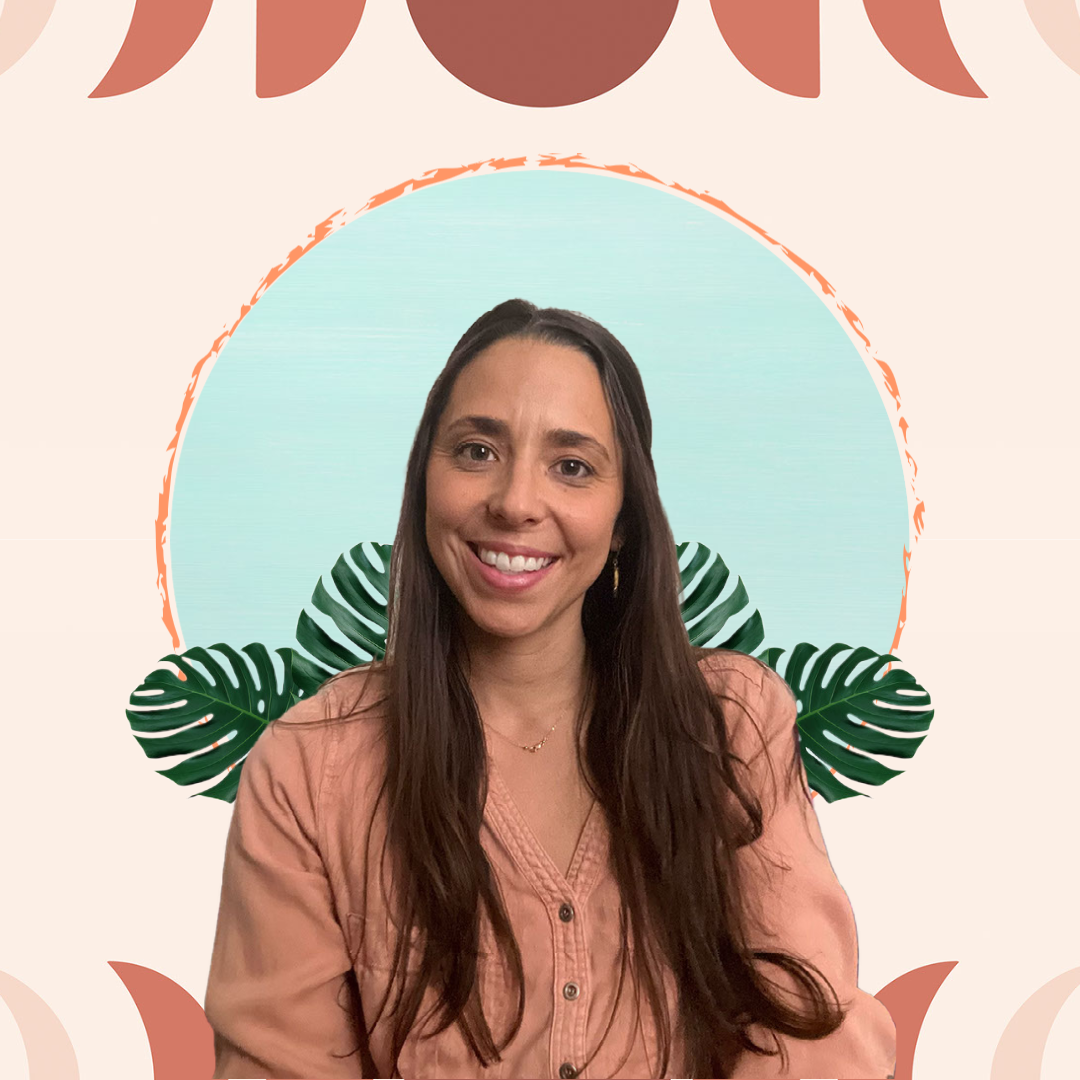 Jennifer Rivera-Enriquez
Facilitator
Bio
​​While born in Texas, Jennifer spent her childhood living in Southern California, returning to Austin in her high school years. "Being from many places" had a significant impact on how Jennifer experienced inequity and has served as drive and motivation for her to be active in her community at a young age.

Jennifer has had the privilege of working with a number of nonprofits in the Austin area whose missions have been focused on social justice, education and resource equity and access for BIPOC and first-gen youth. She graduated with a Bachelor of Arts in Mexican American Studies and Public Policy from the University of Texas at Austin and later went on to receive a Master of Arts in Counseling from St. Edward's University. Jennifer is a Licensed Professional Counselor in private practice and continues to partner with local nonprofits to offer mental health services to both youth and adult clients. Her therapy leans into yoga, breath-work and the intuitive wisdom we all walk with to empower others.It is an honor and privilege to share in the stories and journeys of the folks she works with and she is grateful to learn and grow from her time in community with others.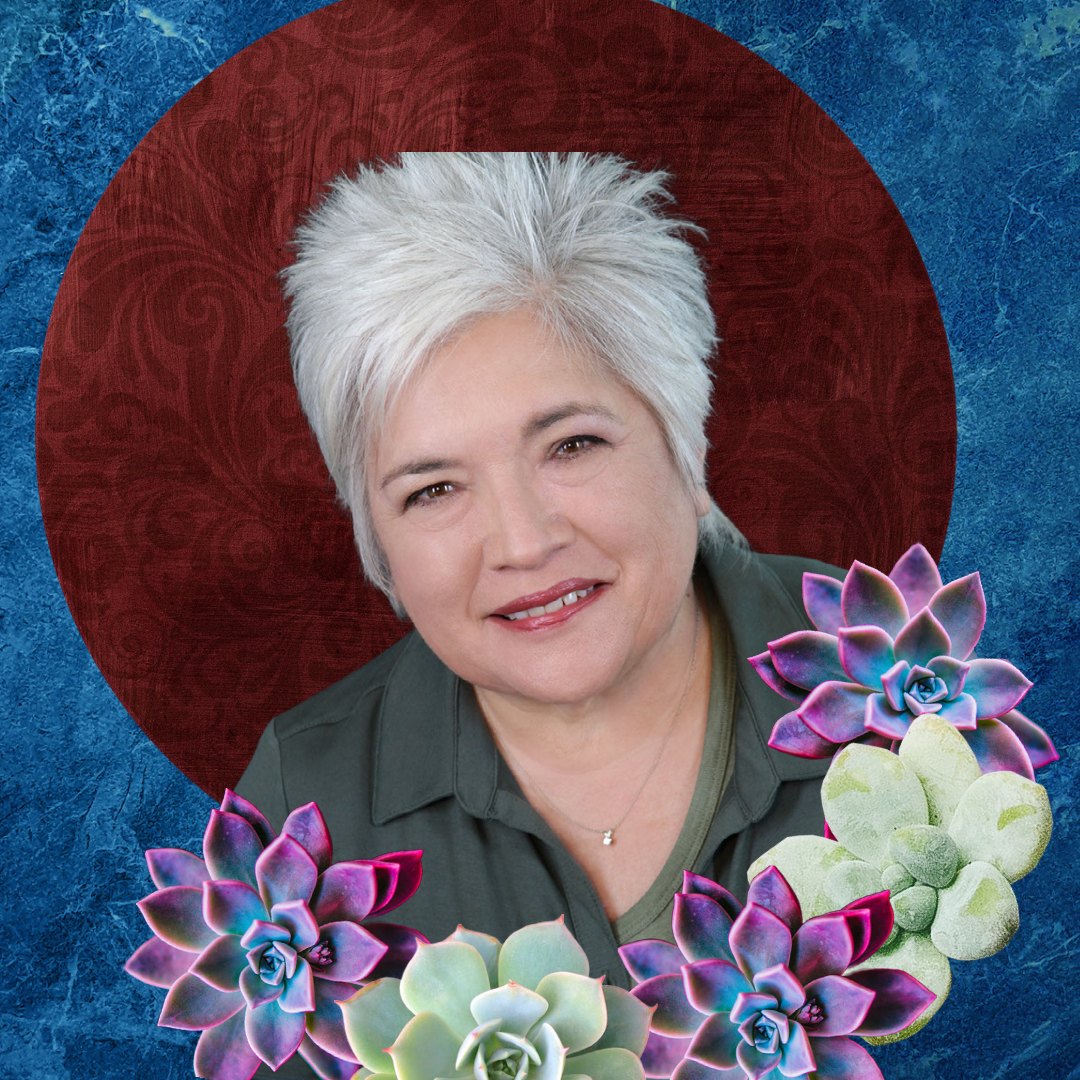 JoAnn Carreon-Reyes
Lead Facilitator
Bio
JoAnn Carreon-Reyes, along with Rupert Reyes, founded Teatro Vivo in 2000 in Austin TX. Teatro Vivo's productions have received numerous nominations for artistic excellence by the B. Iden Payne Awards Committee for best original script, directing, design and acting. Austin Woman Magazine recognized Ms. Carreon-Reyes in 2009 for her contributions to the Austin theater scene. She was recognized in 2011 by the City of Austin as one of the city's 100 Influential Latinas. The UT Austin Office of Diversity and Community Engagement presented the Community Leadership Award to her in September 2008. JoAnn is a graduate of UT Austin and has served on the Director's Council for the UT Department of Theatre and Dance. She also awarded the Partners in the Arts and Humanities award by the Austin City Council in 2011 and the ESB Mexican American Cultural Center Award of Excellence in theater in 2016.

In addition to her work in the arts, JoAnn was a classroom educator in public schools in Austin for 25 years. After that time, her role shifted to educator professional development work at the University of Texas at Austin. JoAnn is a certified mindfulness facilitator and yoga instructor with13 years of teaching experience and over 500 hours of yoga teacher training hours. She currently teaches mindfulness in Austin public schools to students and educators for the Amala Foundation.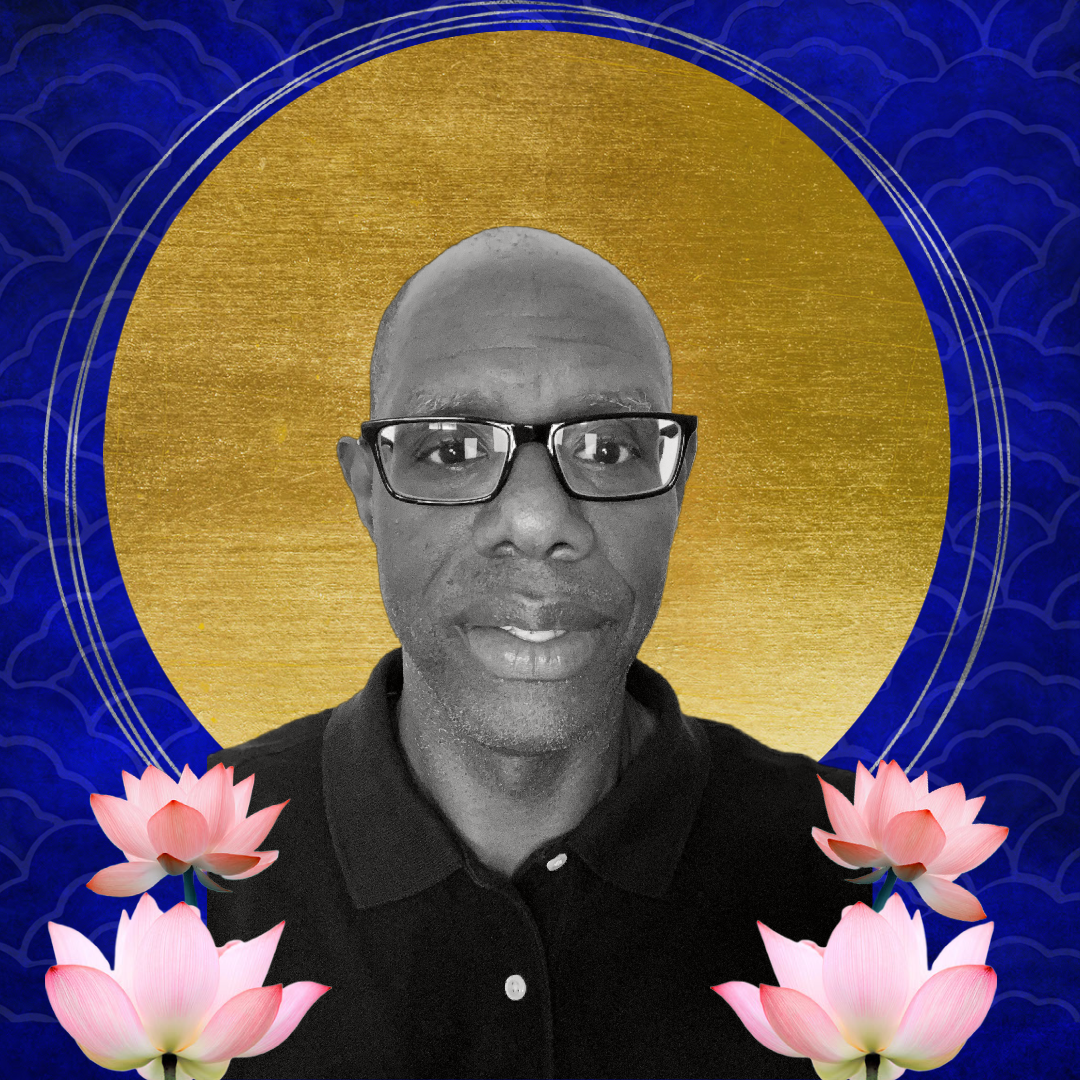 Kevin Moore
Facilitator
Bio
Kevin Moore is a veteran educator who has worked in diverse capacities with school-age-learners for nearly 30 years. In addition to his work with Amala, he provides professional development services for educators across the United States. His interest in Circle Up comes with his belief in the inestimable power of mindfulness practices to help individuals understand themselves. He also believes that the community forged through Circle Up serves to remind young learners of the importance of connecting as well as enhances their abilities to make and maintain positive connections. Outside of his professional obligations, Kevin enjoys traveling, hiking (both urban and wilderness), biking, and reading.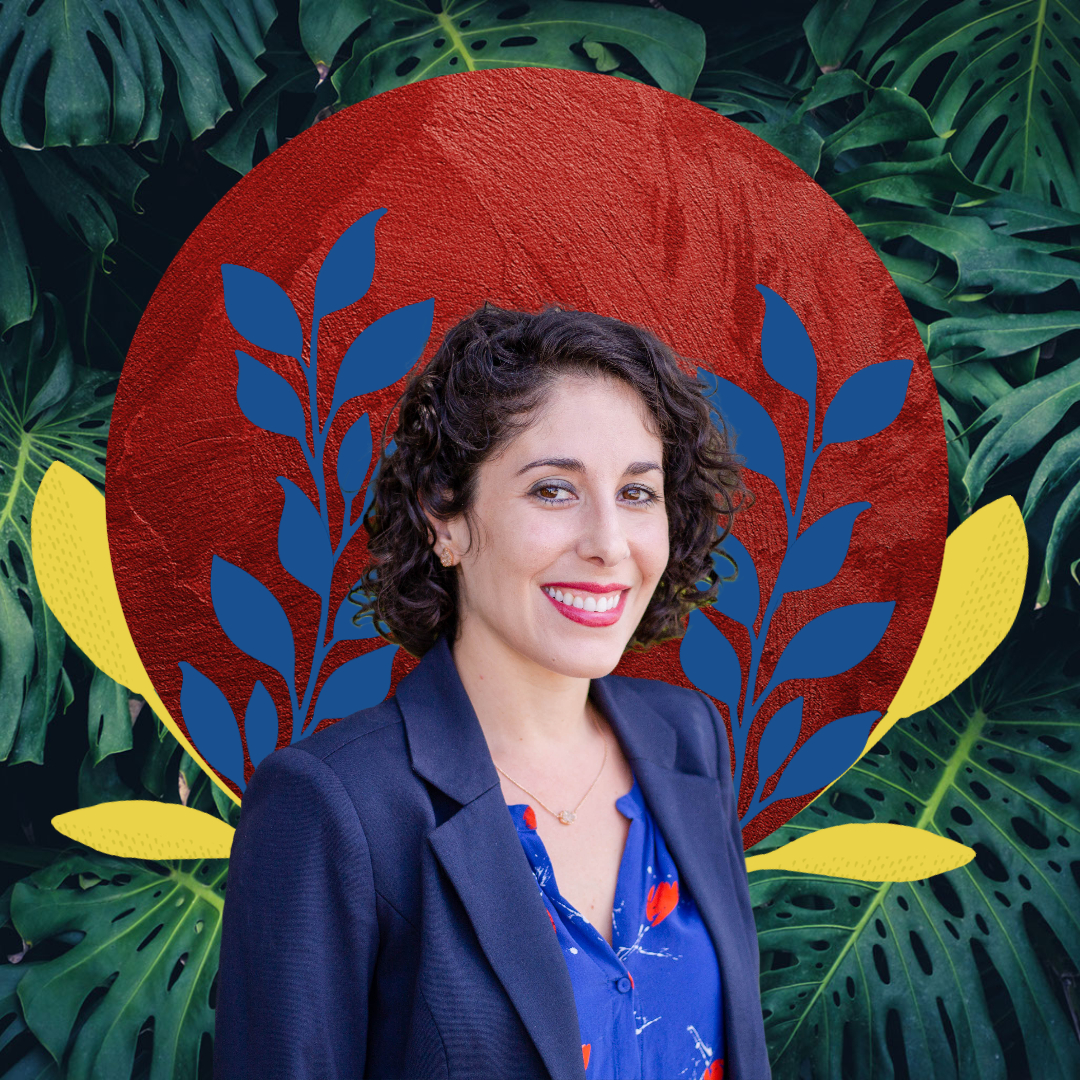 Maria Arabbo
Executive Director
Bio
Maria Arabbo (she/her) is a native Argentine who has lived throughout the United States since 1990. Deeply impacted by her own immigrant narrative, she has focused her professional journey on impacting the lives of others from diverse backgrounds and lived experiences. She holds a Masters degree in Intercultural Relations, and has worked in the educational field for 10 years, including previously serving as the director of the Refugee Support Office in the Austin Independent School District (AISD). Her passion for Social Emotional Learning (SEL), mindfulness and its impact began in AISD when she adapted the district's SEL curriculum to address cultural and linguistic barriers so that all students could benefit equally from SEL. At Amala, Maria has led the organization through one of the most unique (& challenging) times in our recent history. Under Maria's guidance, Amala has grown its reach to new heights, expanding the successful school-based programming to rural areas such Kyle, Texas (in Hays CISD) and expanding our unique blend of facilitation into new partnerships with the Travis County District Attorney's Office. Focusing on fostering organizational stability, Maria has increased the grant & programming revenue by 350%, helping Amala support the wellbeing of over 900 students in Central texas. When Maria is not working, she loves spending time with her family (husband and two dogs) exploring the outdoors, cooking and bouldering with her friends. She is passionate about equity and justice and also acts as a Diversity, Equity & Inclusion facilitator for multinational corporations across the US.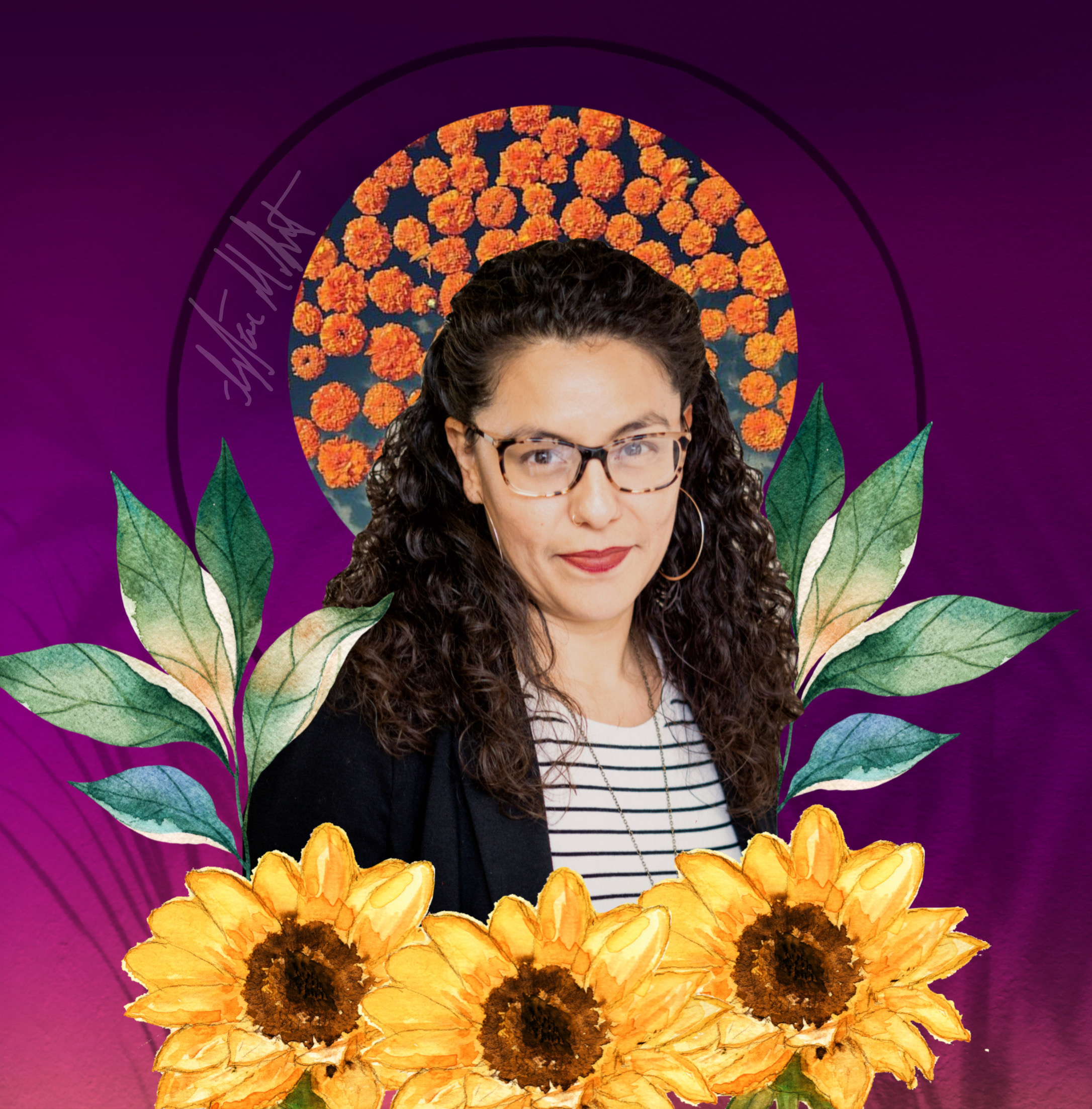 Mariana Montejano
Facilitator
Bio
Mariana Montejano, a current graduate student at UT LBJ School of Public Affairs, was part of Austin ISD schools for the past 17 years. She's been recognized in Austin ISD for her identity-affirming pedagogy and rigor as a bilingual educator. She has also served as a community organizer for educational justice, a parent/family educator, and more recently as a culturally responsive Restorative Practices Associate at Burnet Middle School. Ms. Montejano was a coach and mentor for teachers and administrators, and a passionate advocate for children – she strongly believes that they as much as teachers should be seen and heard. She implemented systems to function as checks and balances that support an organization's ability to be true to its vision and mission. Mariana's approach centers relationships, meaning-making, context, culture, and tending to our ancient core needs as humans.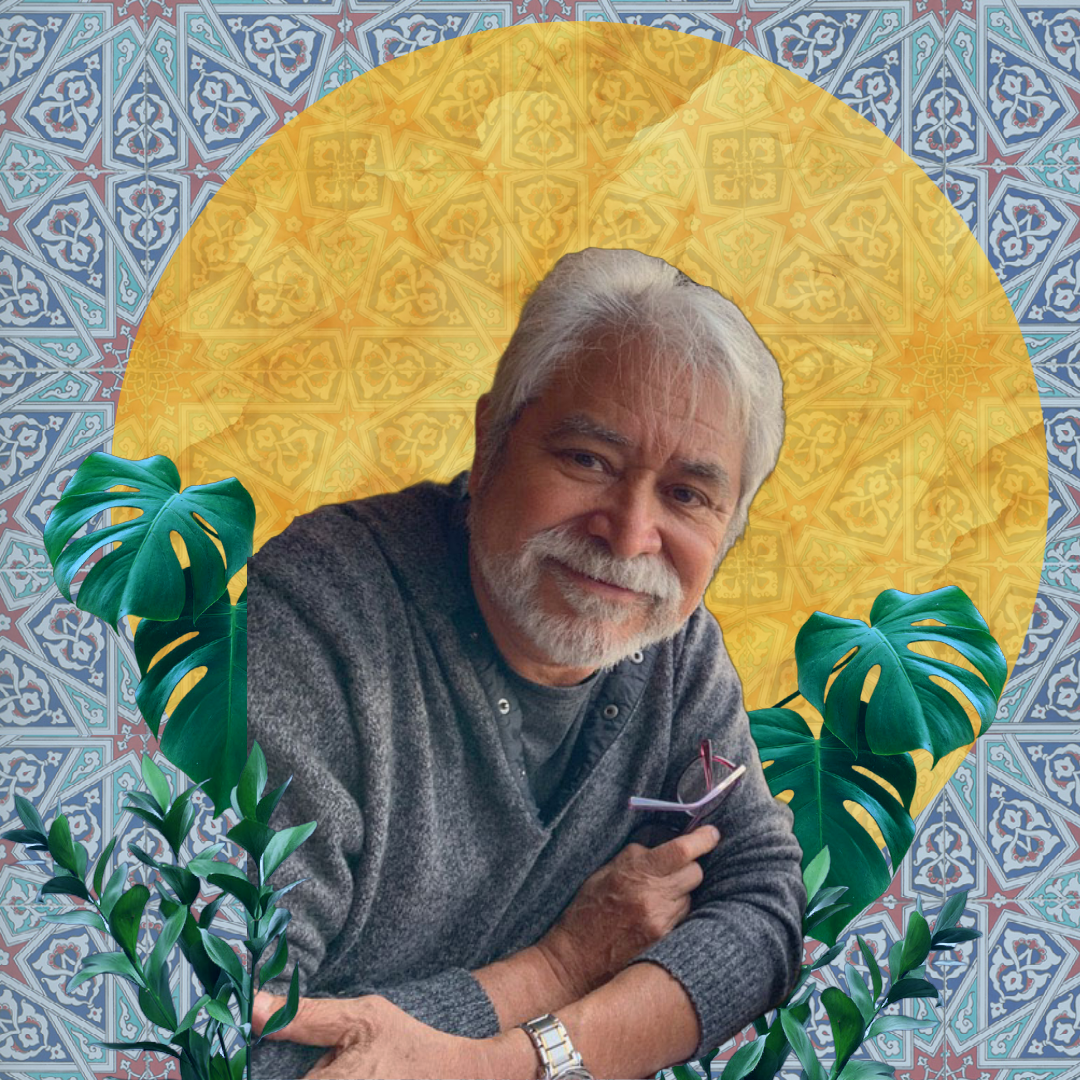 Rupert Reyes
Facilitator
Bio
Rupert Reyes is a dynamic facilitator for the Amala Foundation. He joined Amala as a Circle Up Facilitator in the Fall of 2021. He began his work in AISD at the Gus Garcia Young Men's Leadership Academy (GGYMLA ) and at Crockett High School as a Rise Up facilitator. He continues to work at GGYMLA and now at Jack C. Hays High School in Kyle, TX.

Mr. Reyes earned his BFA from the University of Texas, Department of Theater and Dance in 1976. His work also includes playwriting workshops at Travis Heights Elementary School Writer's Festival. Mr. Reyes has received recognitions for his work from the City of Austin, 2011 Partners in the Arts and Humanity Award, and a special proclamation in December 2012 honoring Teatro Vivo, a theatre founded by Mr. Reyes and wife JoAnn Carreon-Reyes. Austin Community College recognized Mr. Reyes as one of the most 25 influential Latinos in Austin. Teatro Vivo received the 2011 Raza Award, "Artistic "Partner" from the Emma S. Barrientos Mexican American Mr. Reyes is also trained yoga in instructor. Having completed his 200 hours certification at Dharma Yoga & an additional 100 hours training in both Mindfulness and Meditation practices, he often incorporates his knowledge and passion for yoga into his work with Amala participants.